About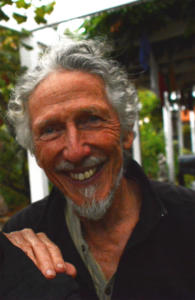 Over recent years I have been privileged to participate in a number of National and International sculpture symposia. These events proved to be rewarding for the friendships made and the sharing an acquiring of new skills. I have shown in galleries both here and overseas and have taken part in numerous group shows where my two and three-dimensional work has received critical acclaim.
A love and knowledge of materials informs my art practice by investigating a material's inherent sculptural possibilities. Line, form, shape, texture and colour in nature provide me the inspiration to express, not only the nature of materials, but also the nature of beauty and inner reflection. This is the essence of my work.
My abstract sculptures are forms for meditation. My works in stone, bronze, stainless steel and glass are thematically linked and flow, following a stream of consciousness. All of my sculptures aim to provide a focal point where the mind can rest.
I make small Marquette's modeled in stone, wood, paper-clay and wax.. Some of the models can be scaled up and carved in sandstone, limestone or marble while others will be fabricated in bronze or stainless steel. Metal fabricators make their templates from full scale models that I make in cardboard. By producing works in materials in stone and stainless steel I will to be able to achieve works of a scale and durability to enhance public places.